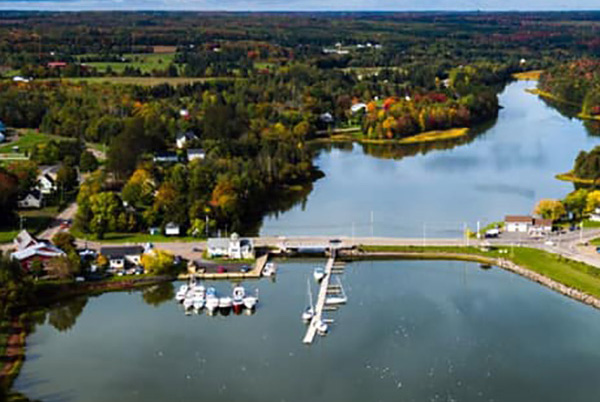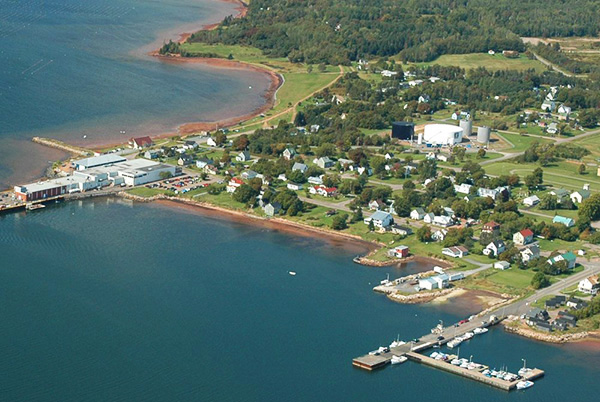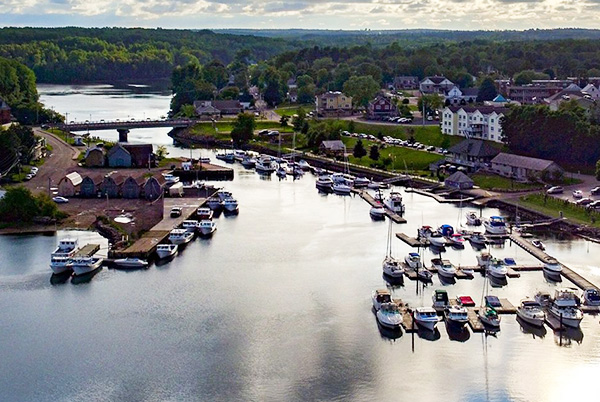 A Canadian Heritage River Experience
The Three Rivers (the Cardigan, Brudenell and Montague/Valleyfield rivers) area is a rich mixture of geological post-glacial features. Seven of the 30 identified drowned forest sites on coastal Prince Edward Island are within its boundaries. The large estuary of the rivers also provides a sanctuary for great blue heron and other migratory birds.
The Three Rivers area offers gentle hills, multi-use trails, sandy beaches, historic sites and scenic drives that allow visitors to appreciate the beauty of the waters and the region's cultural history.
The Three Rivers have been important travel corridors throughout human history – for the Mi'kmaq as well as for the French and British settlers who followed. One of Prince Edward Island's first French settlements, the Jean Pierre Roma Settlement, was established here in 1732 and is now recognized as a national historic site.
Cardigan, Montague and Georgetown are all picturesque towns with rich cultural histories, but it was Georgetown and the Three Rivers Harbour that established the area as the gateway to the province's interior. Stretching outward from Lord Selkirk's first Canadian settlement, roads, railroads and ferry networks grew throughout the region. The area was a large commercial centre during the age of sail (1840-1889) both in the production of ships and as a busy port. Evidence of this commercial activity remains in the factory, mill, and shipyard sites along the shores.
SLIPS, AMENITIES AND SO MUCH MORE
ENTERTAINMENT, MUSIC, AND FAMILY FUN
FIND OUR MARINAS AND GET IN TOUCH WITH US

A Canadian Heritage River Experience
The Canadian Heritage Rivers System gives national recognition to Canada's outstanding rivers and we are proud to have received this distinction in 2004.